In preparation for an update to 3.4 from 2.16, we are running two servers simultaneously.
This exercise is to validate that the transition to 3.x will be smooth. We are using this method to send tracking to multiple servers:
https://developer.matomo.org/guides/tracking-javascript-guide#multiple-piwik-trackers
We are seeing that the new server is tracking many more visits, but almost the same number of page views:
Sunday 4/1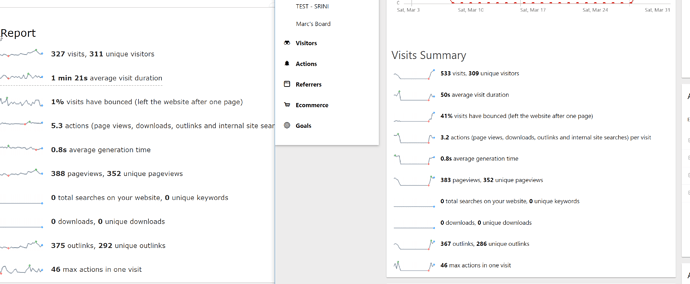 Saturday 3/31


Notice our event tracking is nearly identical, which is good.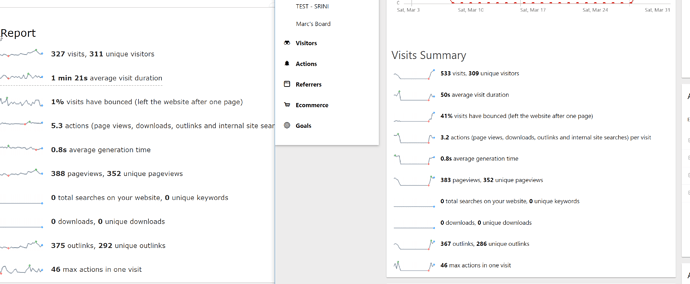 The server on the right is the clone of production, upgraded to the latest version of Matomo.
Neither server has a config variable defined for "visit_standard_length". Has the default changed?
This issue is blocking our upgrade, so any insight would be welcome.
The test server is an exact clone of production, except test is an m3.medium and prod is a m3.large. We are also manually triggering archiving in test.