Hey all,
The cookie icon really annoyed me, so I changed it (with one from the fugue icon set by Yusuke Kamiyamane[/url] - CC SA). Then the flags (using the [url=http://www.famfamfam.com/lab/icons/flags/]fam fam flag icons), then some browsers ('cause they didn't have transparency) even found a couple of new browsers, which weren't there etc.
Here's a before / after (no flags):
Before

After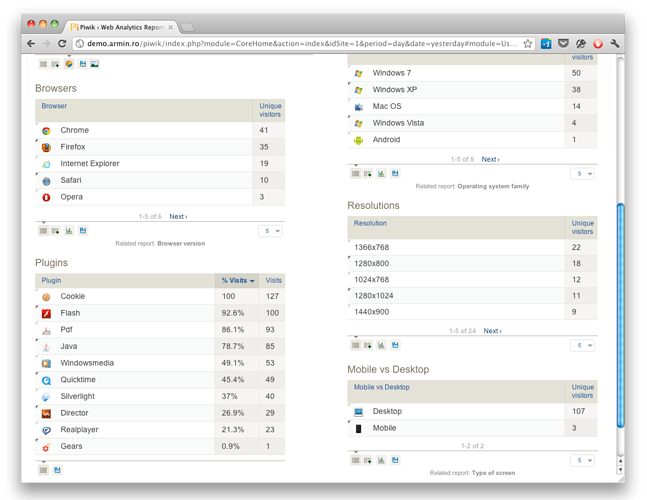 ---
So why should you install these?
Cause they are updated app icons with transparency (which might help some designers in the long run)
Is this a complete set?
Certainly not. Some help would be appreciated (linux / windows browsers).
Why is there a functions.php?
I changed the 1.8.2 realease file, so that it looks for png's first and serves gif's if there aren't any. This means you just have to delete the png's (no the flags though), to revert to the original setup; also, it's easy to add new icons.
Why 16x16px icons?
Easy. Thta's a standard for computer icons (if an App doesn't have this size, it will have a multiple of it) and it's also the favicon size on most websites (some have multiples as well). Meaning it's easy to get up-to-date icons, which look good on small sizes (e.g. the android icon is actually the favicon from android.com).
---
You can download the set here:
https://www.box.com/s/6d5cf498ef2dd31191a8