Hi,
I have setup a weekly email report including (beside some others) page titles statistics. The page title statistics show two "Others" lines: One in the end (as expected) and one quite close to the beginning: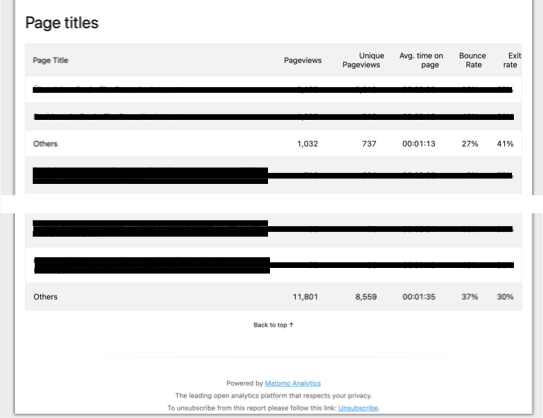 In the normal Behaviour/Page Titles view, this does not exist. Although page views and visits look pretty the same.
Anybody know what this is?
PS Matomo version is 4.8.0
Kind Regards,
Frank