Hi!
We have installed the plugin "heatmaps and sessions recording" and used it for a while without problem. But now we discovered that for one profile the heatmaps can not be managed. We can't delete or edit those heatmaps.
When we look att Manage heatmaps- it is empty. See pic below: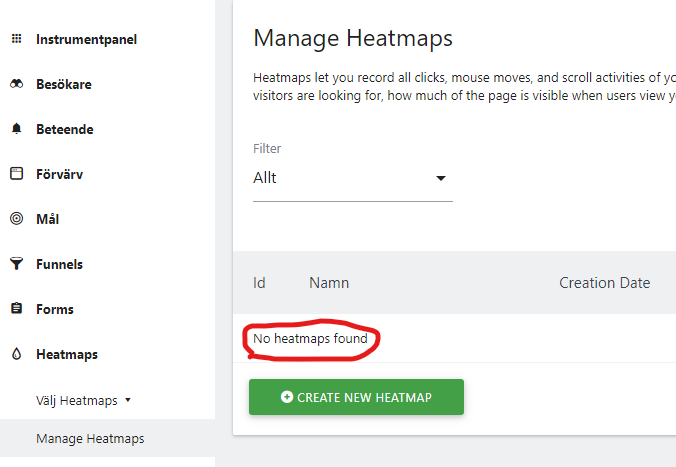 But this profile has several heatmaps as can be seen on picture below. It is a long list (marked in yellow) the user can scroll.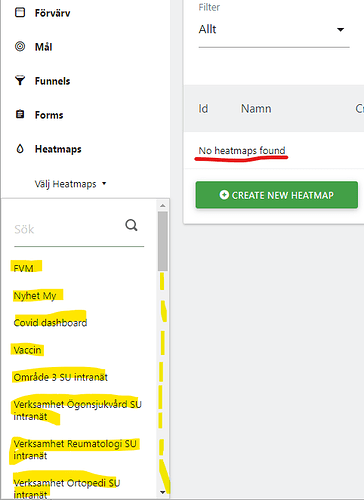 Is there a limit to how many heatmaps you can create/manage for a profile?
How can we delete them if we can not delete them in the admin-interface?
Grateful if anyone can help us with this heatmaps problem!
Best regards!