We just installed 3.2 upgrade from 3.1.1. We had not started using session recording til now, but are having several issues.
recording seems to happen sporadically, and then stop. So we cannot get new recordings to work.
There is an issue with the UI. When you go into manage a session recording the first time, it seems to work fine. But the second time, The rule section dropdowns do not function: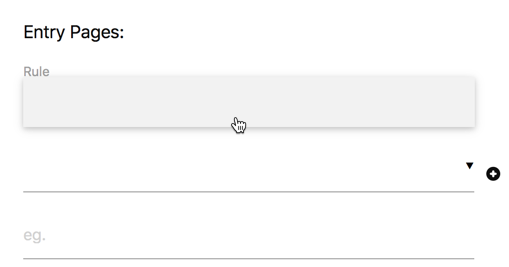 There is no way to fix this, except for logging out, and logging back in, and then the rules only work the FIRST time you create or edit. The second time you go to edit or create, this problem comes up again.
We have created a rule that looks like this, and we are NOT getting recordings. It did for a bit, and then nothing. No matter what we can't get recordings going. We did make sure that our piwik.js was writeable, system check works fine.