Hey there,
I am facing an issue after major upgrade to the latest Matomo version. I have Googled a lot and see it was an issue with some older versions, but it happens again to me (never happened before this upgrade).
The thing is that right after I visit the dashboard I get notification : Your session has expired due to inactivity. Please log in to continue.
When I login and go back to the dashboard, same notification happens.
I tried fixing it buy modifying core/Session.php , but seems like all needed changes are already present in latest version (Session Inactivity Timeout) and after few of reconnects I get temporary blocked because "too many failed attempts"
These are cookies I see once I reach dashboard: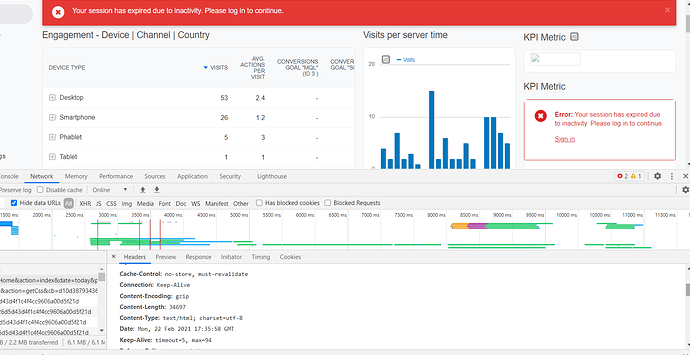 If any other information is needed, please let me know. Anyone else facing same issue?