Hi
We are using Matomo 4.1.1 and are configuring SAML Authentication with SAML Plugin
We have specified HTTP-POST binding in Metadata.
However, the initial AuthnRequest is made using Redirect Binding. We and the IdP is expecting a HTTP-POST binding. (as in https://developers.onelogin.com/saml/examples/authnrequest)
See attached screenshot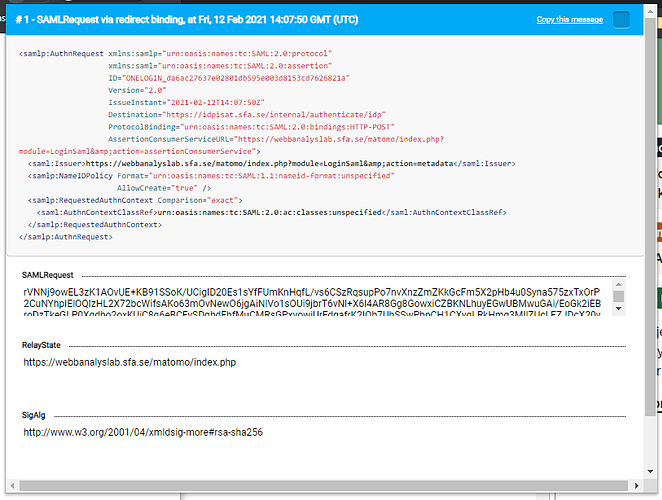 Any ideas or Is this not supported?
Janne