Hello:
I'm a beginner in Matomo.
I'm now using HTTP Server Module to get visitors' location.
My problem is:
Even though I could see the right location info(both city and country) from the setting panel like this: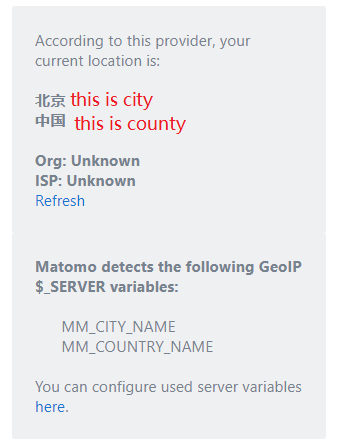 The Country info in the Visits Log is unknown, however, the City info works well.
Anyone could help? Thank you very much.
Linked