I want to use the iOS app on my iPhone 6 (iOS 11.2.5).
I get an error (see picture below) whatever user I try to login with, even with anonymous.
On my site I run SSL with Let's Encrypt. My hosting provider checked the SSL settings, it is ok.
Login with the mobile browser Safari on iOS works fine, so I assume the issue is not with the user credentials or permissions.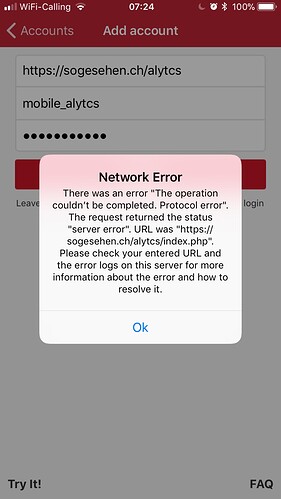 The error logs on the server record no entries after the login attempt.
Thanks für any help.
Regards.