Hi,
We have configured MatomoTracker for an IOS application. The events are dispatched from the client application but they are not reflecting in the database.
This was the initialization code used.
MatomoTracker(siteId: "2", baseURL: URL(string: "https://server-name/matomo/matomo.php")!)
The events that were defined a few months ago were captured in the database but any new events that we define aren't getting captured in the database.
Find the log of new event from the below image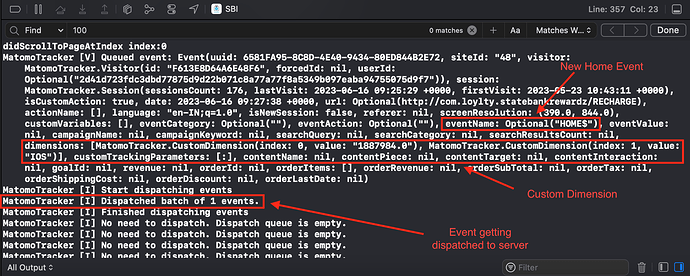 As you can see in the image above the event is generated and dispatched but it's not reflected in the database.
Can you guys help us in determining why we couldn't see this event in the database and what could be the issue?
Thanks.