I'm new at all of this so not sure if it's something on my end.
I installed the plugin and configured things to the best of my knowledge, however, when I try to access the Matomo Admin I get a page that looks like this: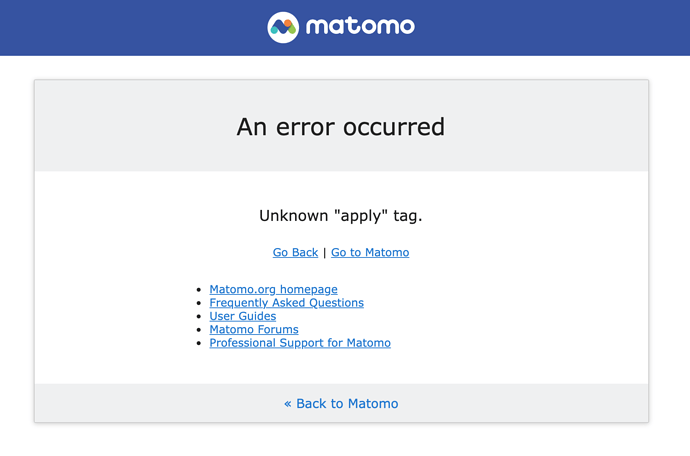 I have no idea what that means. I'd love to be able to access the admin, but now sure what I need to configure to remove the error.
Thanks in advance!