Hi there,
I am trying to produce a report using Matomo API. The report is supposed to show events by user id. User Id is sent to Matomo as a url parameter. User Id is set as a custom dimension. But sum of events split by user id sometimes is the same as the total number of events, and sometimes it is not.
And this is true in Matomo interface and when I use Matomo API.
Here are screenshots from Matomo interface: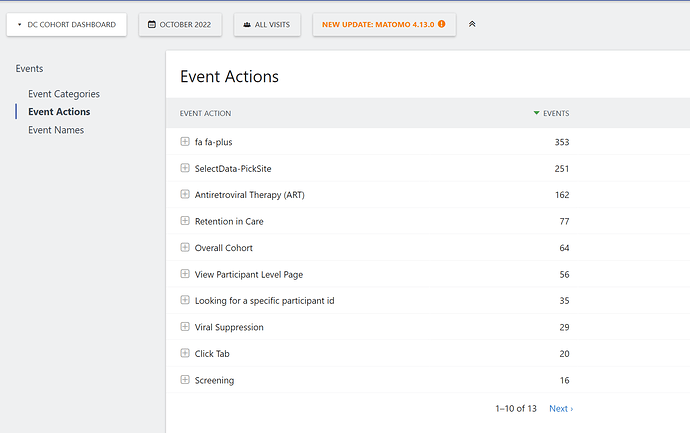 As you can see, the total number of actions by User Id is 230, and this is less than the total number of event actions.
I noticed that I have a lot of actions where the URL is a loopback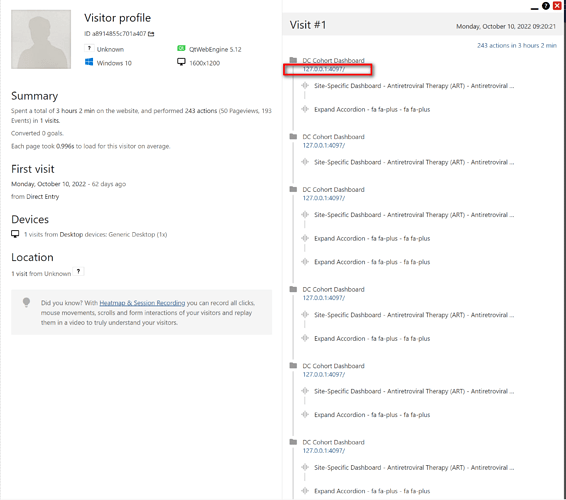 And I think that is why the actions are not attributed to a specific user id.
If this is the case, how do I fix this problem? Why is the loopback used and the user id is not assigned?
To get the number of events/actions split by user id I use
https://analytics.bsc.gwu.edu/?module=API&method=Live.getLastVisitsDetails&idSite=7&period=month&date=&format=xml&token_auth=<MY_TOKEN_HERE>&segment=dimension2!=&showColumns=actionDetails&idDimension=2&filter_limit=-1
Please help/suggestion/advise is greatly appreciated.
Thank you.
Alla