The import of the GA4 data gets killed. No single import is done. The import starts, gets status 'ongoing' and is killed after a few minutes.
Error message: no message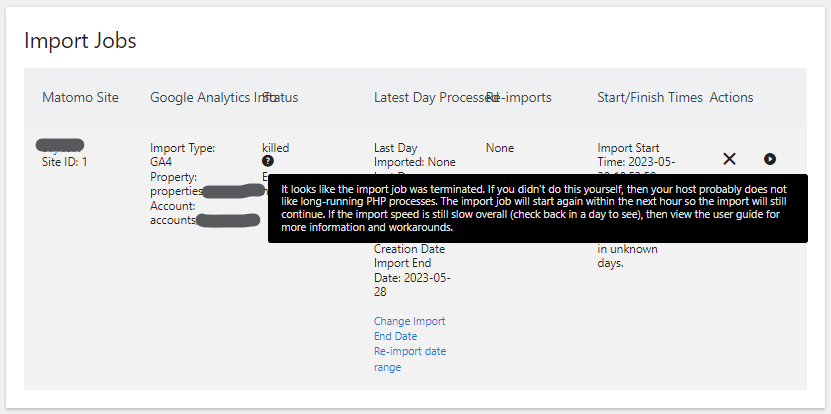 Specifications:
Matomo for WordPress version 4.14.2
Google Analytics Importer (Matomo Plugin) version 4.6.4
Server info:
PHP time limit: 300
max input time: 600
I tried recreating the API (and reimported the json file), but no luck.
It does work for two other sites. I can't figure out why it won't work for this site.
I hope you can help me out.