Hi there,
We are using Matomo 4.11.0, the visitors sessions are being stored duplicate. In one session there are actual actions performed by visitors like clicks, pageview, download etc. In the second session there are just goals and home page view.
It seems like when any page of the website is viewed/visited, one entry in the duplicate session also stored but this entry shows a home page view request. Please have a look at screenshots.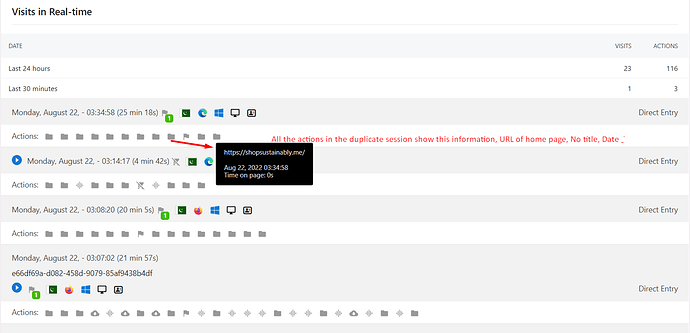 Here is the Webite URL: https://shopsustainably.me/
Please help me to fix the issue. Thank you very much in advance!