Hello everyone.
Can you tell me why my Total Revenue is different in Sales by Referrers => Channel Type from Sales by Pages => Page URLs?
Page /pages/analytics-2 have UAH 7,712 Total Revenue, but total channel type revenue have UAH6,502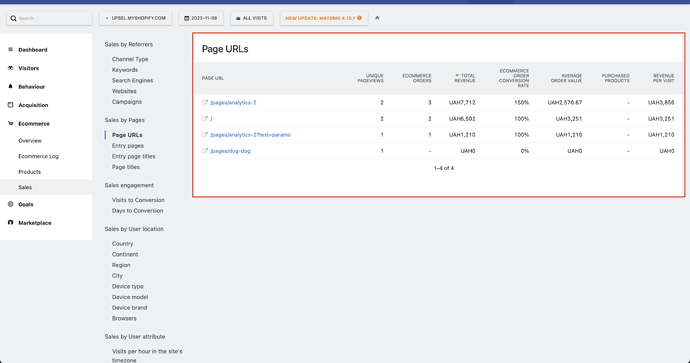 Also, Ecommerce orders show that there were 3 purchases, although there were only two. Why is that?
Perhaps I don't understand how this is calculated, so I'd be happy if you could tell me.