Hi,
I use the forms plugin from Matomo to evaluate the forms of our website.
For the evaluation, I would like to have a tabular display like the one used under Forms → Real-time.
The names of the stored forms should be listed in column 1. However, the evaluation should not only concern the last 24 hours, but a period of time chosen by me.
Unfortunately, I cannot create such an evaluation via "Custom Reports", as "Form name" is not available there as a dimension.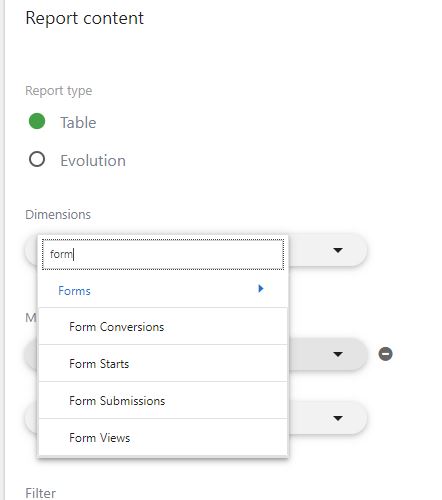 Does anyone have a solution to this problem?