Hello, I have used ExtremeTracking for many years and am now using Matomo, but I find that I am missing a view that I would like to recover.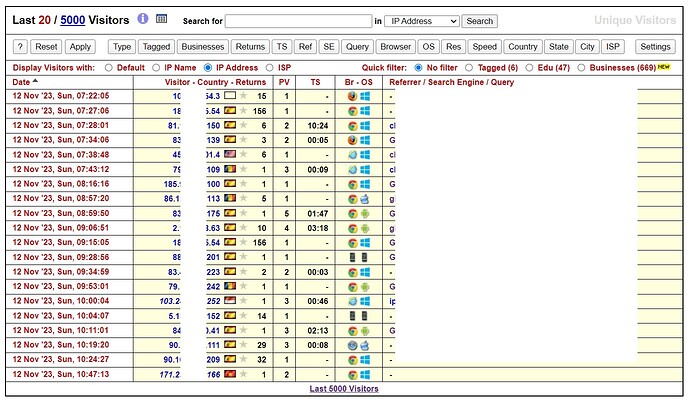 As you can see in the screenshot, at a quick glance I could see:
Date, IP, Country, Number of returns, pages viewed, etc…
Would it be possible to configure in Matomo a view that is most similar to this?
Thank you!