Hello,
we are using Matomo Cloud solution, paid version. Recently (1-2 weeks) we started to experience very annoying bug related to Matomo Tag Manager.
Steps to reproduce:
create and publish a version
change let's say 2 tags/variables or triggers
without doing more changes go to Versions → Create new version
Issue:
"Changes since the last version:" - shows many entries changed which were not even changed in step2 . The last change was like 11 days ago. See screenshot 1 below.
This is extremely annoying because it doesn't show what was recently really changed in current setup - admin doesn't see real changes
Strangely enough after the version is saved and I go to "Edit version" it shows only the tags which were really changed. See screenshot 2 below.
Note: preview is not enabled
Screenshot 1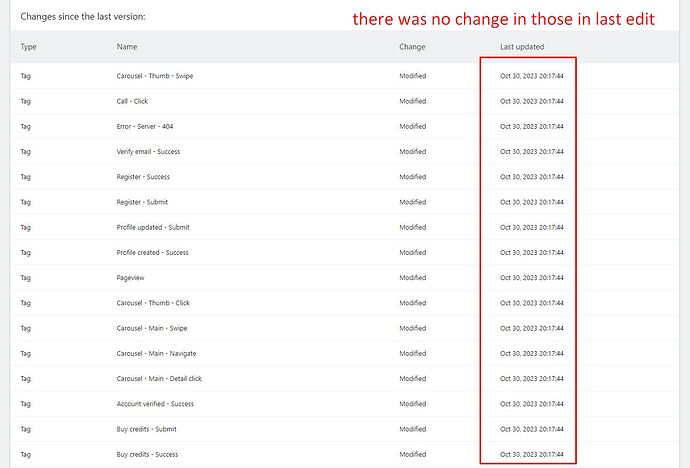 Screenshot 2