Hi,
We're having issues with both our bounce rate and return visit metrics since setting up Matomo (self-hosted) a few weeks ago. Any suggestions for fixes would be much appreciated!
1) Return visits near zero:
The attached screenshot shows return visits for all traffic as just 10 from 38,710 visits. Our typical return rate for all visits is ~10-15% historically in Google Analytics.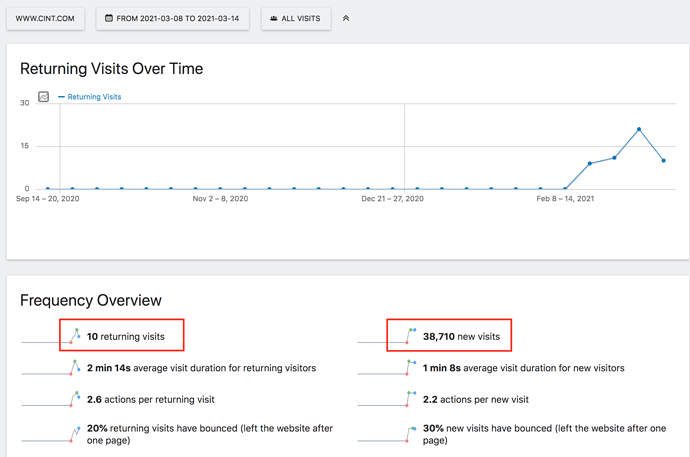 2) Bounce rate showing as 3%:
Link below is a screenshot of our main segment in Matomo which filters out non core traffic (excludes those whose entry pages are Privacy Policy pages and had certain events like logging into our product platform). It's showing as 3% which is far off our historical rate of ~65%.
Note: Bounce rate even for All visits (not using any segments) shows as 30% in Matomo, and historically is >70% in GA so this doesn't seem to be an issue only with the segment we've applied.
Any thoughts/ suggestions on what may be causing either of the above?
Many thanks!