Hello,
i hope this Question was not asked yet, at least i couldn't find an answer. Seems like with the last Update some things went wrong.
My Problem is that inside the "User/Visitor Overview" (i hope this is right, have a German Installation and it's called "Besucherübersicht") Visits are being display wrong. When i saw the total Number of Visitors a couple of Weeks ago, now i see way shorter Number with decimal place: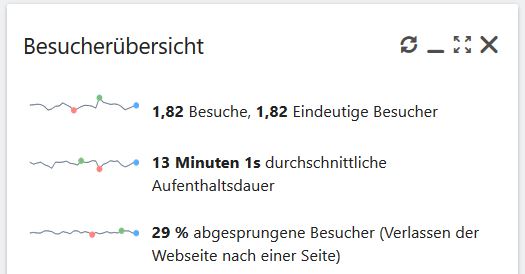 It should be displaying 1819 Visits as it did before, but i can only see the Number 1,82. Is this a commong thing that there is a Workaround for or does anybody have a Advice?
Thanks for your Help in Advance!