HI everyone,
I noticed that the User Metric has just disappeared from Overview Visitor report since November 1st. However, if I select this metric in the graphic of the same report, I can see the number. Also if I select October 31st I can see this metric in the report. See screenshots below:

=> Oct 31st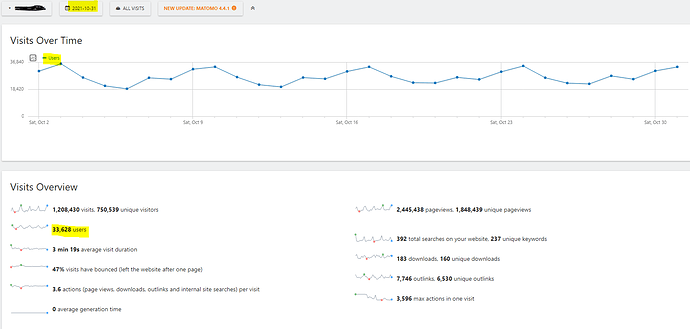 => Nov 1st

As additional information, I did not update Matomo version during this period (November 1st up to now)
Does anyone know how to fix it?
Thank You
Oswaldo