Hello, I use GeoIP2 PHP and free (default) Database (DB-IP City). I see city names in Location tab but Regions are not recognized - they are put to Unknown (please look at attached pic).
I tried re-processing last month as it's described here https://matomo.org/faq/how-to/faq_59
so I've first invalidated it and then used command line "console":
./console core:archive --force-all-websites --url=YOUR_MATOMO_URL_HERE
to reparse it but it didn't help. Regions are not displayed and not shown on the Visitiors Map.
Do you have an advice?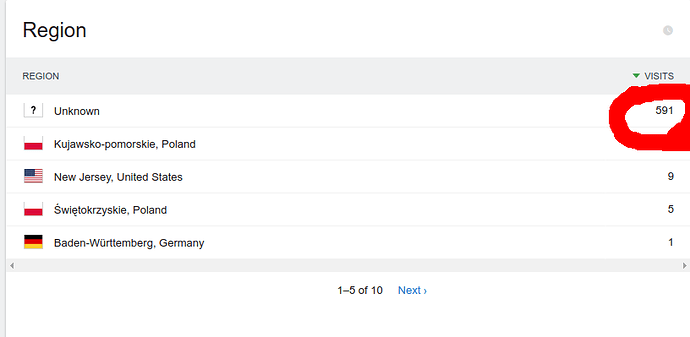 P.S. I have Matomo 4.5 now, but also on 4.4.1 was the same, php is 7.2