Good Morning
I have a problem with matomo when parsing a log. No invalid log lines are found, but it does not upload visits from a context correctly.
Within a log I visualize the context by means of a grep more than 300 lines that contain that context, but when parsing it it does not raise more than 15 visits of that context.
When I talk about context I mean within matomo-behavior-pages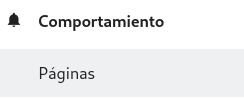 What can it be? How can I solve it?
Thanks a lot