I've setup everything according to the guide, but the job keeps getting killed after some time. Message says its due to long php process. I've manually restarted it several times already too.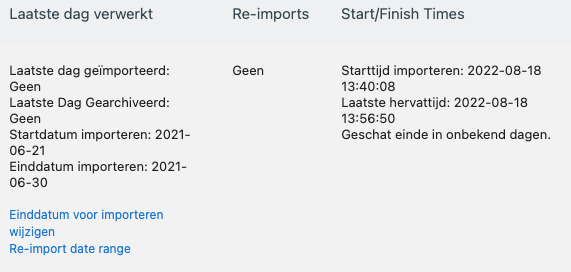 As a test, i've only selected data of a month of a site with rather few visitors (< 500 sessions)
Any idea what's causing this??