Hey there
We are trying to display some backend data points into Matomo.
An Example would be the total number of registered users.
We are using the http tracker in conjunction with a custom segment to send the value to Matomo.
Sending the data is not the problem
Displaying it currently is.
Every value we send currently ends up as a single entry in the dimension I created. The action for each single entry is 1. Which is not what we want for this type of data.
Instead of getting each value as a single entry we'd like to get the data (e.g. total number of registered users) displayed in one timeline.
Basically a chart that shows us the value of total registered users changing over time.
The number could be 1549 today, 1575 tomorrow and so on.
is there a way to display this kind of data in Matomo?
Currently we use the http tracker with the custom dimension command to send the value to Matomo!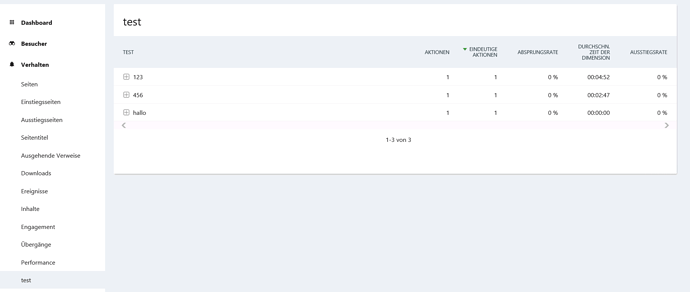 Thanks a lot everyone!