Hello everyone. I am tracking a few websites in Matomo and all of them seems to be tracking just fine except for one.
This particular website displays a different Visits value in each report since last week, whereas the rest of them have coherent visit counts across the reports.
For example, those are yesterday's data for this website: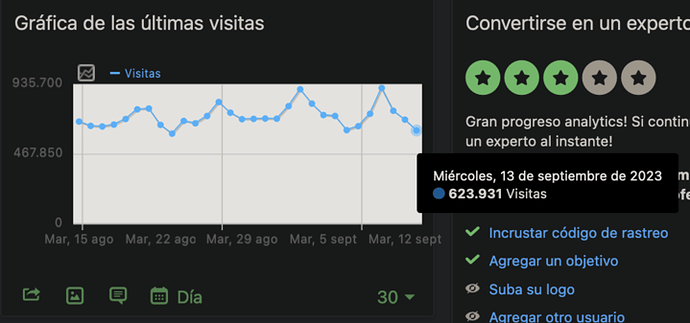 Visits on acquisition > All channels : 643,630
Visits on visitors > Country : 651,473
Visits on visitors > Devices: 646,285
As referenced before, the rest of my websites have consistent metrics, no change have been made to this website configuration and this bug have been happening for the last 7 days.
The only change made in those days was the activation of an API Key for SEO Web Vitals the day before the inconsistency began, which we deactivated a couple of days later after noticing the issue in case it was causing some overload, but nothing have changed.
Any clue on what could be happening?
Thanks!