When I look to see the visitors that are on Matomo's Visitors in Real Time it is not helpful because of the following:
Each visit per user is noted not just their latest visit
It gives too much information, I just want to see the visitors and then if I am interested, I would like to see their actions. This takes away from the effectiveness of "which users are online now?"
Below are side-by-side comparisons of Woopra and Matomo that explain the difference.
Woopra does not show repeat sessions. Instead, it just shows the latest visitors once and you can click to see their previous sessions: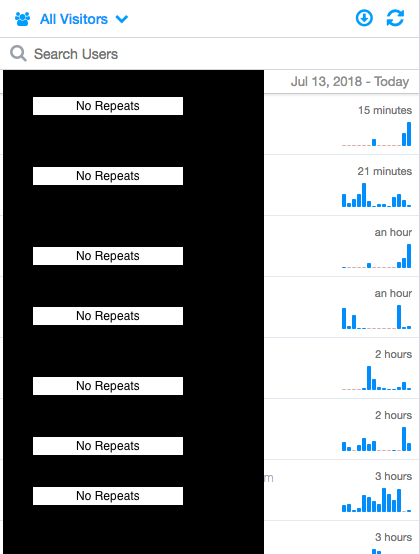 Matomo will have a lits of a user multiple times before I even get to the next one. Since I am new user I cannot upload another photo. I'll try in comments.